NIC-Japanese language school tokyo teachers have wide experience in teaching the Japanese language at many kinds of places to all kinds of people worldwide. All of our teachers are certified professional Japanese language instructors, and are capable of conducting lessons in English whenever necessary. Lessons in other languages such as French, German, Chinese, Korean, Spanish, Italian, Portuguese or Russian are available upon students' requests. NIC chooses "the best matched Japanese instructor" to each student considering his/her native language, goal, skill level and other factors. The same instructor remains throughout a student's Japanese lessons to ensure consistency.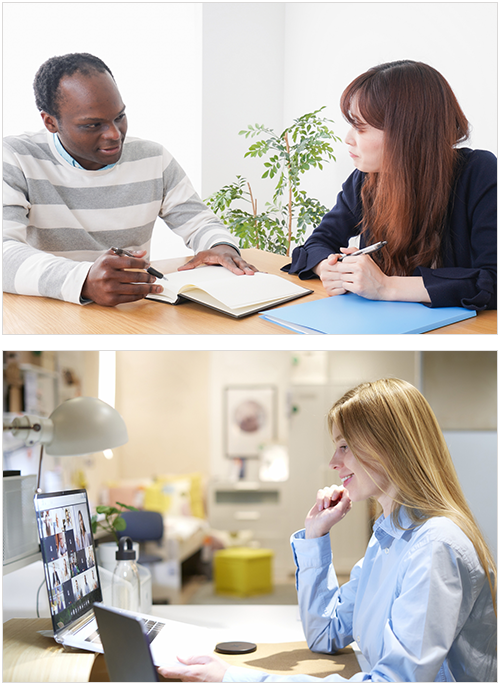 What makes NIC teachers and instruction so exceptional?
All of our Japanese teachers are

certified

to teach Japanese using "the Japanese for Busy People" method.
All of our Japanese teachers have

a minium of 3 years of

experience in teaching Japanese.
All of our Japanese teachers are

bilingual

and can speak English whenever necessary.
All of our Japanese teachers use

Visual Memory

teaching methods(*)
All of our Japanese teachers

care

about their students' progress and try their hardest to make Japanese lessons enjoyable.
(*) Visual Memory – A method relying on the student's memory of sights. Lessons use everything from props, photos, puzzles, games and even toys. It works and it's FUN!